Political Subversities
May 13
Thank You, Mom
Happy Mother's Day, Mom. 
I got you this Thank You card because Trader Joe's didn't have any Mother's Day cards. But Mother's Day involves gratitude, so I thought it was still OK. And it has flowers on it. So here goes.
Mom, thank you for giving birth to me. I know that was thirteen hours of a lot of weird fluids, but I'm glad you did it and I hope you are too.
Mom, thank you for naming me Kimberly. I know you were considering Emily and Allison and Dad was pushing for something weird like Tree, but I want to let you know that I like being Kimberly. Unlike Emilys and Allisons, I haven't met many Kimberlys. It makes me feel special.
Mom, thank you for making me take violin lessons. I know I screamed and thrashed and cried at you when I didn't want to practice, but damn, if I'd known that in fifteen years people would be pretty impressed that I could play the violin, I'd have practiced and practiced and practiced again.
Mom, thank you for taking me, Kat, Allegra and Hannah to L.A. during our sophomore year of high school. I know we listened to that one Rooney CD in the car over and over, I begged to go party with those strangers that approached us in Starbucks, and we waited in line for hours for Jay Leno tickets, so how did you keep your patience with us even in all that traffic? You are one strong woman.
Mom, thank you for making it possible for me to go to acting school. You're a scientist, and Dad's a scientist, so you must've been a little confused as to why I didn't want to do something a little more micropipetty, but I appreciate your unwavering support in following this dream I've had ever since I took the stage in the little-known Pom Pom Zombies, a doo-wop musical written exclusively for distribution to middle schools. 
Mom, thank you for making it possible for me to go to acting school again. Just…yeah. Thanks. I promise you I'm still learning stuff.
Mom, thank you for your dimples. I'm glad I got one of them in the womb.
Thank you for your loud, terribly loud, lovably loud laugh. I think I've got that, too.
Thank you for telling me to drink my milk. Otherwise, who knows how short I'd be?
Thank you for all the school supplies between kindergarten and twelfth grade.
Thank you for all the extracurricular activities that've made me the mildly talented person I am today. 
Thank you for the car you bought me when I was 18. That '96 Passat made me feel like the coolest girl in the world.
Thank you for all those clothes of yours I took. Especially that leather jacket.
Thank you for all the money you've lent me, from the coffee purchases to the college ones.
Thank you for all the trips to everywhere you've given me.
Thank you for coming to my plays, even when I had no lines and they were four hours long.
Thank you for being there. Whenever I need you.
Thank you for being my mom. I love you, Mom. Happy Mother's Day.
May 06
McDonalds Employee Told He's Too Gay. Drag Queen Represents Company
A McDonald's in New Zealand has come under media scrutiny after an employee was told he was acting too gay and was asked not to "turn" customers gay.
Bitch, please.  Do you see who's been reppin' your company?
Let's break this shit down.  McDonald's has usually been associated with overweight Midwesterners, but let's face facts. McDonald's is gayer than Liza Minelli in a guest spot on Glee while I'm getting a blowjob from Vin Diesel.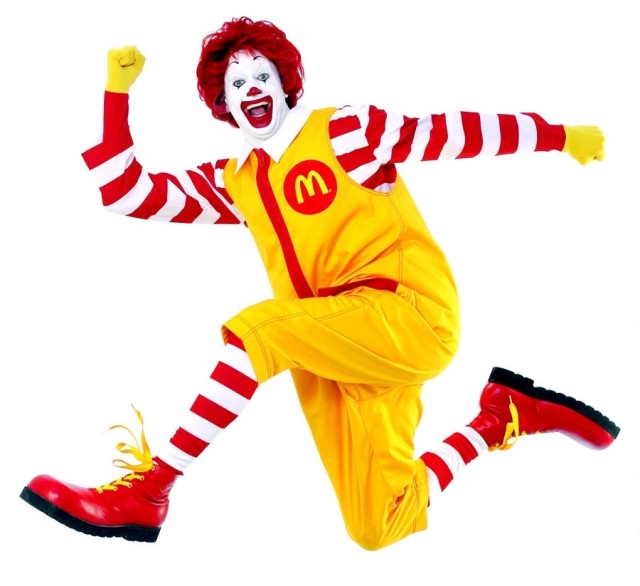 RuPaul is searching for her Next Drag Superstar?  Apparently, she didn't try the ballpit at the her local fast-food chain.  Ronald McDonald is there—up to the neck in balls.
It's ballsy for this fast-food chain to choose a drag queen for its spokesperson.  It's even ballsier that Ronald is still rocking that Marcia-Wallace-circa-Newhart wig, and that the bitch won't even spring for a lace-front. 
And why the yellow overalls?  After 40 years in the business why is Ronald McDonald still acting all Butch-Queen-First-Time-at-The-Ball when she should be serving us some filet-o-fish?
Learn how to beat your face, booger. I can see your contouring a mile away. Your face is the one thing allowed to be SICKENING at a McDonald's.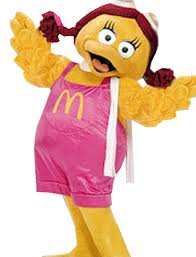 And what a classic fag-hag.  Look at the girl.  She's so excited to go to Therapy with you on Friday night.  Hell, she even finds the unisex bathrooms fun!  She may end the night  before you head over to Posh because that place gets to crowded, and also you seem to be hitting it off with the guy you're with, also she hasn't watched Scandal this week, but she'll text you tomorrow regarding brunch?
Birdie knows all the words to "Let's have a Kiki!" and she can down a whole 20 piece McNuggets by herself.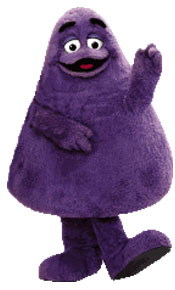 I repeat: Butch-Queen-First-Time-At-A-Ball. 
Grimace comes from a sheltered community in the South so as soon as he moved to New York and he felt comfortable wearing bright colors, he went ALL out saying, "I never got to wear purple at home, but now look at me!"
It's a bit much, but he's expressing himself. And sure, you want to stop him from wondering in to those shops on  8th Ave and 20th, but he's gotta experience for himself.
After he gets crabs from someone he met at The Cock, he will loosen up, put the poppers away and grow up a little. 
Or discover meth?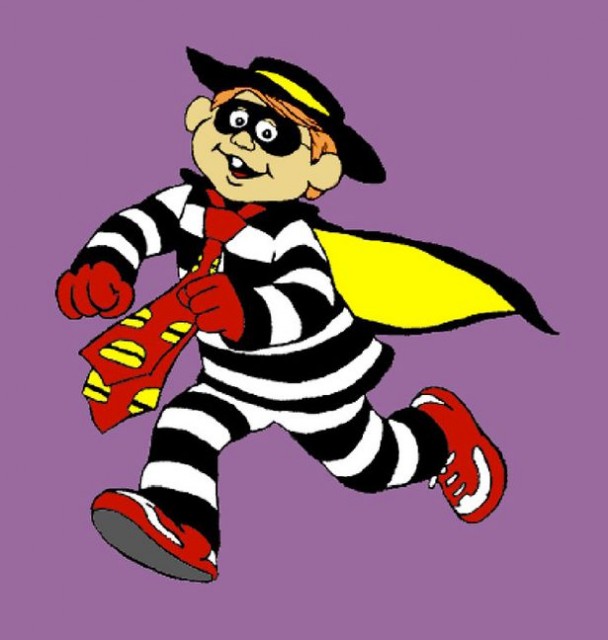 Let's break this one down, hunties.
Sunhat. Moomoo. Cape. Eye Mask. Paula Poundstone Tie.
Also- horizontal stripes?  All T. All Shade.
Finally?  This is something I legitimately own: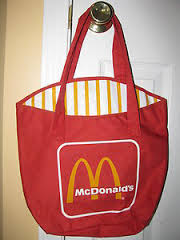 Apr 27
New Yorkers Aren't Rude… They're Late
Imagine waking up before your alarm, getting ready, and leaving 5 minutes before the designated up and at'em time. You've got a spring in your step, you can stop for coffee before getting into work, and your boss won't have any additional reasons to yell at you today.
Imagine, then, that you miss your first train by 10 seconds. This train comes every 5 minutes, so maybe you'll make it right on time…
You don't.
The train doesn't come for 25 minutes. After boarding the train, you hear the conductor announce that the train is now "express" and will be skipping your stop and going about 5 stops ahead of your transfer.
Shit.

You finally make it back to your first transfer when you are met with a similar fate: another 10 minutes of waiting for any sign of life (other than rats) on the tracks. The train shows up, and it is full beyond capacity, and to your chagrin, no one emerges! You have to wait for the next train…
Yes, seriously.

Another 12 minutes pass and you can finally board the train to the next transfer, where you will be held at every turn for "train traffic." How can there be "train traffic" if you are stopping for an extra 3 minutes at every station? 
FUCKKKKKK.
This is the harsh reality almost every day for millions of New Yorkers. Imagine, then, how polite you'd be if in addition to being super late for wherever you're headed, a tourist decides to stop in front of you in the middle of the sidewalk to take a picture of a building that will be there in 5 minutes once you've passed. This is the plight of the New Yorker. I'm sure in the early days of NYC people were sweeter and more hospitable, but over time they could no longer fake their amusement at your incessant need to pull out a map or stop to talk to the characters in Times Square.
So the next time you think, "God these New Yorkers are so rude!" —Have a little empathy.
…
Akilah is a 23-year old hot mess studying improv at UCB. She's sometimes a Barack Obama Tribute Band and other times a blogger at Its Akilah, Obviously , vlogger at Smoothiefreak , and @kiwirabbitfru on Twitter!
Apr 25
A List of Some Things Most Men Will Never Understand About Women
1. Periods
It's cute, you know. Men try to understand. Boyfriends try to be empathetic to their sugar-honey-pies' cramps and moodiness. But the fact of the matter is, men will never ever ever ever ever understand what this once-a-month internal bludgeoning of the body feels like. They will not understand why you are eating peanut butter straight from the jar. Cake to the face. Pie to the eye. They will not get why you are crying about how incredible Barbra Streisand & Robert Redford were for each other in The Way We Were, even though you watched that movie 5+ years ago. Friends and co-workers will not understand why you are keeled over or sitting in the position of a beached-whale. Guys, my uterus is literally shedding. So just give me a break.
2. Pregnancy
My body was designed so that a living, breathing fetus could come out of my vagina.
How about yours?
3. Chocolate and/or Cheese
If you ever go to a girls' slumber party, pot luck or get together (esp. somewhere between ages 17 to 36), there will always be an abundance of one of these things. If not, then they are probably aliens dressed as women. If I had a nickel for every time I found myself sitting on the floor with a bunch of women circled around a block of cheese and a baguette, I would be…well, richer than I am now.
4. Bitches
Men seem to have no gauge for women who are secretly conniving or a little bit bitchy (i.e. Anne Hathaway). This is something a little bit difficult to articulate, because it is just something that a woman senses. Kind of like a Spiderman spidey-sense, this is like a Woman woah-you-might-be-a-bitch-sense. Granted, many women are over-sensitive and overly-territorial to other women. But I like to think that the majority of women I know are relatively level-headed and kind. But I could be wrong. In which case, I myself may have no spidey-spense when it comes these things. Even still, I think a low to average level of woah-you-might-be-a-bitch-sensibility is still higher than the average male. Please note: no concrete research has been done on this case-study / paragraph. #makingblanketstatements #science
…
See Stephanie and the rest of PoliSub live this Saturday night at The PIT in  NYC! Click here for more details.
How To Find Your Center In These Trying Times
These have been some of the hardest weeks ever. As the days press on, one mantra has brought me solace:

Apr 23
Earth Day Report : The Clean Water Supply Strikes Back
At about 9:05PM last night, I walked into the second-floor bathroom in the Barnes and Noble on Court Street in Brooklyn and beheld an unattended faucet spraying hydrogen and oxygen into the sink.
It turned out to be intentional. The moment I cut the water off, a woman burst out of the stall furthest from the sink, gripping a wad of tissue, and roared
I'M CHANGING MY SON
She did not say into what. 
Frightened, I turned the water back on and fled to my stall, where I watched my English Breakfast leap into the bowl, listened to the faucet run, and began to grow angry.
Gushgushgushgush.
Depletedepletedeplete.
Waaaaaaaaaste.
As my anger mounted, the faucet's whoosh, heard through the stall door, began to resolve into something resembling a whisper…a damp, gurgled whisper.
I kept my head. First, I thought of Stephen King's IT. Then I remembered that IT is a work of fantasy. The whispergurgle was not that of a homicidal clown. It was the voice of the world's clean water supply.
CLEAN WATER SUPPLY: Help me, Janani. I suffer.
J: I'm sorry, CWS. That lady needs you to gush, and I can't reason with her.
CWS: You didn't even try. You are a coward.
J: I am a coward. But let me explain something about humans, as you aren't one. Some have a primal, unexamined need to create waste. They love to throw things in cans, to crush wrapping paper in their fists. The sound of running water is prized by them, like the rustle of silks, or the clank of the slot machine. It makes them feel secure, surrounded by abundance, infinitely provided for. It's like a security blanket made of -
CWS: the sounds of our future draining away. Don't patronize me. What did you do for the Earth today, Janani?
J: My pants are literally down, CWS.
CWS: Let me guess. Your first sight was of the Google Doodle of brown bears living on a flat earth. 
J: Right.
CWS: You used your computer, electric light, an electric stovetop, and a tiny blender to illuminate, pulse, boil, and to listen to "Mirrors" by Justin Timberlake, as well as the third movement of Sibelius's Violin Concerto, known to hardcore classical nerds as the "Polonaise for Polar Bears." FYI, a polonaise is an upbeat Polish dance, and the concerto was composed in 1904, long before polar bears knew that this was happening.
J: That is an eerily accurate portrait of my day. 
CWS: Every faucet I course through is also a surveillance camera. I watched you take a shower.
J: No 
CWS: A very, very hot shower during which you reasoned that polar bears would not mind if you stood for just one more minute, motionless, to let your thoughts…flow.
Truth: the bears did not mind because they did not know.
J: Please don't tell them.
CWS: You spent your evening in the café here, sipping a cup of flavored water purchased to justify your use of the wireless. And now you're going to flush several gallons of me into oblivion.
J: (exiting the stall) Already did.
(The woman comes out of the stall to wet more tissues).
CWS: Will you turn me off now? If you're afraid of her, you could do it quickly and run.
J: My fear of massacre by homo sapiens protecting its young from the deafening sound of nonrunning water is too great, CWS.
CWS: (growing hotter) You're leaving me like this?
CWS: (boiling) See you at home, Janani. 
J: See you —-
CWS: THERE WILL BE BLOOD
 J: Wait. Are you actually Pennywise
CWS: YES
I fled. 
…
Janani Sreenivasan is a harmless clown. You can hang with her @jennyvasan, see her videos at youtube channel jsreeniv, and read her writing in Brown Town (http://itsbrowntown.blogspot.com) or in the upcoming New Orleans nudie mag, Momma Tried (click here to learn more: http://nolafemmes.com/2013/03/19/guest-blogger-theo-eliezer-of-momma-tried-magazine). 
Apr 22
Fantastic Anti-Aging Secrets from Heather Locklear (but really from men)
Heather Locklear recently told the distinguished beacon of journalism TMZ that the key to have young, vibrant skin is
putting semen on her face
. 
Semen is rich in antioxidants and some spas, such as Townhouse Spa in NYC, offer sperm facials.  This is most likely recommended by doctors.  Most definitely these doctors are men. The same male scientists have come up with a few other natural remedies and tips to keep women looking young and feeling great!
1) Worried about wrinkles?  Give someone a handjob.  It's been proven by male scientists that the physical exertion put forth from vigorous vertical arm motions loosen collagen and the sweat retains moisture in the epidermus of the face.
2) Hot flashes got you down?  Wear a white shirt and no bra. Hot flashes are relieved by wearing light clothing, and the lack of bra will keep your temperature down.
3)  Worried about cellulite?  Stop wearing panties and dress like a nurse! Cellulite occurs when our thigh muscles become used to the supportive properties of the panties.  Removing the panties trains our muscles to become stronger.  Dressing like a nurse is sexy.
4) Considering botox?  Try the natural alternative: making our with your girlfriend while male scientists watch.  Botox is literally filling your face with poison, but making out with Cindy from your Zoomba class is a healthy way of tensing up your facial muscles and giving male scientists boners.
5) Frustrated with your dry, frizzy hair?  Try up the butt!  This method known scientifically as "up-the-butt-sex" frees your hair's natural oils and prevents dryness… as long as you use an appropriate amount of lube.
6) Growing Older? Show me your boobs. There are conflicting opinions in the scientific community regarding the validity of these tests.  Results are inconclusive, but one added side effect is it helps get horny male scientists through their day.
Apr 18
Drunk Confessions With Dom
Did you hear about the 
drunk Florida woman
 who was arrested for calling 911 because she was lonely?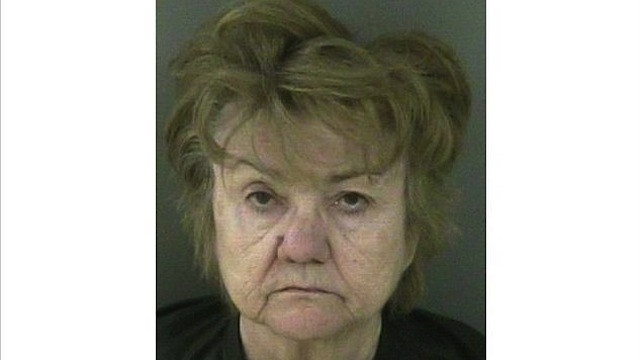 Can I admit something? When I was a little girl, I would call 911 just to make sure the phones were working! I'd always hang up after the first ring, and one time they actually called back!! That definitely stopped me from calling again. Maybe I was just lonely too… 
Ya know, I applaud her for her efforts. Some people do much worse things when they're drunk and lonely - they jump into swimming pools and baths and drown, some drunk dial their ex boyfriends or girlfriends, and some sit in front of the TV and overeat while watching reruns of RHOA or KUWTK (If you don't know what those abbreviations mean, you are not my friend. Stop reading this and go google that shit. NOW.)
…
A good way to avoid getting lonely when drunk is to drink at Political Subversities live show! Running for two more Saturdays in April at The PIT in NYC. Click here for tickets and info!
Apr 16
Things I Wish I Could Write Off On My Taxes
- That coffee I have to buy every morning before my 11am class. Honestly, if I don't have that coffee, I will not make it through this class. Which I paid tuition for.
- That cocktail I have to drink alongside my noisy band of classmates at T.G.I. Friday's. I work with them, so it's a work-related outing, right? No, I don't have any of the receipts. What, like people save receipts?
- All the hours I spend catching up on Smash and Nashville on Hulu. That's a whole 120 minutes a week, and that includes commercials, so you get what I'm saying.
- The total prices of all the lip balms I have stored in each of my pants, purses, drawers and backpacks. You know that without lip balm, nobody can pay attention in class. Which I paid tuition for.
- Ditto these cough drops. It's certainly not my fault I got bronchitis.
- Having a little sister. It's the little one's 16th birthday in two weeks, and I have to get her something big and awesome and I'll probably have to pay to ship it. Come on, remember when you turned 16? 
- That $65 Angels by Victoria's Secret Dream Angels Multi-Way bra. What, am I supposed to just be uncomfortable all day? I'm a Dream Angel.
- This scone. It was THREE DOLLARS. I pay tuition, you know.
- This ring? How much can I get for it?
- I've got this hangnail. 
- Do you have an iPhone charger?
- Okay, but seriously: can you at least not charge me for filing my state taxes? At $40 per state, this annual something-that-I-have-to-do is getting pricey. I'm the last person to have to cough up those fees, because I'm paying tuition. And I just bought a really expensive scone.
…
See Political Subversities live in NYC Saturdays in April at the PIT! Click here for more info. And maybe Kim should re-watch this song of Andrew's:
Apr 09
7 Ways To Make The Most Of Spring
This is it. Spring has begun. For those of us in New England, or at the very least, in New York City, we know what that means: Spring is almost over. The shortest and only remotely tolerable season of the year must be taken full advantage of. Here are some tips:
Under-dress. So maybe you end up cold a few evenings. You've been cold every evening for five months despite seven layers of clothing and those expensive LLBean boots. The risk of over-dressing and being too hot during what could be the only temperate day of the year is too great to take. Shorts and T-shirts at the most.
Swimming. Don't do it. Best to save swimming until mid summer when you've exhausted all other options for cooling down. Any time you spend in the water now is time you spend not enjoying air that is a temperature capable of supporting human life.
Brunch. You brunch all year, but now you can wait in even longer lines to brunch OUTSIDE. But unlike last week, waiting outside is now border-line-sexually pleasurable, so just bring a ziplock bag with some bacon and double the length of your beautiful outdoor brunch. Remember that spring might not continue through this coming weekend, so be sure to brunch EVERY DAY.
Allergies. You can blame anything on spring allergies. Literally anything. Looking frumpy? Allergies. Late to work? Allergies. Wanna break up with your boyfriend? Allergies. True fact: you can develop allergies at any age, so it doesn't matter if you've never claimed them before, TAKE ADVANTAGE OF THIS SPRING-TIME GIFT.
Parks. Pretty soon all those free public concerts, festivals and events will start, turning every park in the city into a cluster-fuck of college students, tourists and unemployed twenty-somethings standing in line and fighting over blanket space. Bloomberg will be renting the remaining space to restauranteurs, so be sure to get in all your park time now while there are actually parks. 

Flirting. There's a narrow seasonal window between looking like a yeti with snow-boots and a wet pig in a tank top. This is the only moment of the year you will look attractive outside. Don't waste it. If you don't lay the foundation of your summer fling now you can go ahead and resign yourself to spending May-September as the third wheel on everyone's romantic beach trip. 

Be Unemployed. This is the only affordable time of year. Meeting someone before or after these precious few days requires spending money on a beer or a coffee because you have to meet inside due to a life-or-death struggle to remain warm/find AC. But NOW everyone wants to be outside and you won't seem homeless if you ask to meet in the park. Plus, if you're unemployed, you never have to be inside working, giving you more time for parks, flirting, brunching, under-dressing, not swimming, and claiming that you would have totally found a job by now, if not for these unbearable allergies.
Thanks Spring!
…
Another great Spring activity is seeing Political Subversities live at The PIT! Every Saturday in April at 9:30. Click here for more details. 
Did you know we just released a new live album??? You can buy it on iTunes or Amazon or any other music download webstore! 
And have you seen our newest music video? No??? Here it is: