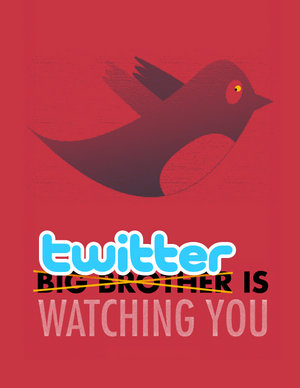 Not too long ago, I awoke one morning to several emails telling me that I had new twitter followers. Five new followers over night? How could this be?
I quickly went to my twitter profile and checked who these new followers were. The Leukemia Society?
Umm, excuse me? Why would the Leukemia Society be following me? And TWO of their oncologists were now following me.
Oh shit. Do I have Leukemia and no one has told me about it? Did that blood test I get done a few months ago test positive for cancer and the doctor forwarded my results to them and then they found me on twitter, where they will tell me I have only a few months to live?
I felt unsettled. I texted my brother. "Does Twitter know something that I don't know? I think I have Cancer…" He never responded.
Luckily, they unfollowed me a few days later. Guess I don't have Cancer.
subwaysocialite likes this
politicalsubversities posted this