Dearly Beloved,
We are gathered here on the internets, the hallowed web of the world, to mourn the tragic loss of a meme.  A meme that we loved so much that we eventually suffocated and killed it.
Binders of Women had an auspicious birth on Tuesday, November 16, 2011 at 9:30PM EST to Mitt Romney of Massachusettes. Its birth was heralded by the community of Twitter where it was remarked:
"You have to admit 'binder full of women' is better than Romney's original phrase, 'Tramer Keeper."—@ApocalypseHow
"herd of buffalo, murder of crows, binder of women"- @Alan_Tudyk
The Meme continued to grow into a tumblr:  Bindersfullofwomen.tumblr.com
 And images circulated facebook and twitter: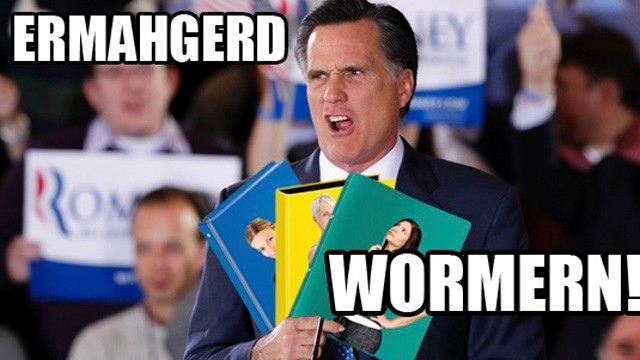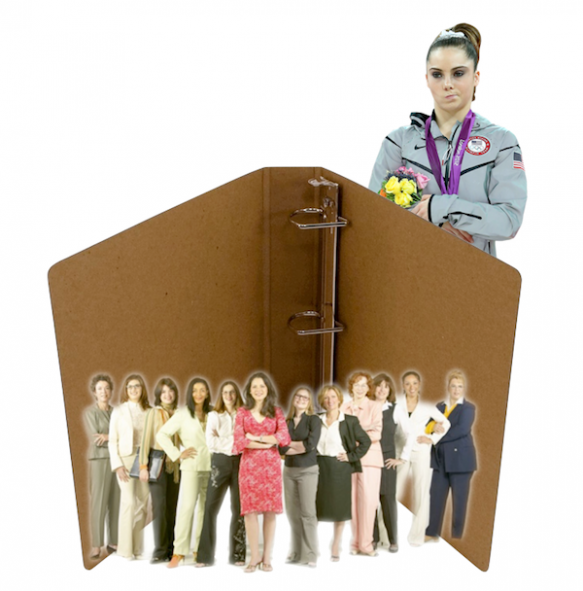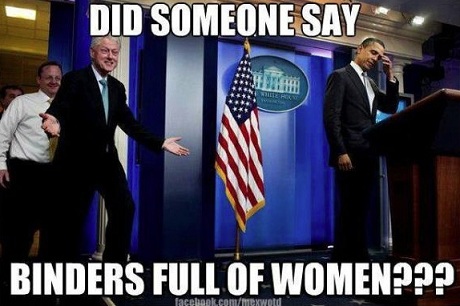 Humorous reviews were left on Amazon.com where users commented that binders were "acceptable but don't hold enough women." 
Joy Behar referenced the binders on the view.
The meme lived for approximately 36 hours when it was killed when my mother caught wind of the Binders Full of Women jokes and texted me:  "Don't tell your Dad where he can get a binder full of women!"
Survivors ask that in lieu of flowers donations be made to my dinner, because it's 5 o'clock goddammit, woman.  You say  you want to get a job and you can't even have a simple dinner ready for me when I get home?
sashafoto likes this
politicalsubversities posted this