Today marks the official release of the Political Subversities: Live at Joe's Pub Album.  You can purchase the album on iTunes, Amazon or Google Play.  Just remember to rate us and leave a comment in the store!
Now, you've made it to this blog post presumably because you're a fan of Political Subversities, or because I've "tagged" this blog post with "Jon Hamm Penis" over 300 times.  If you've come here to look at Mr. Hamm's bulge, then I give you this.: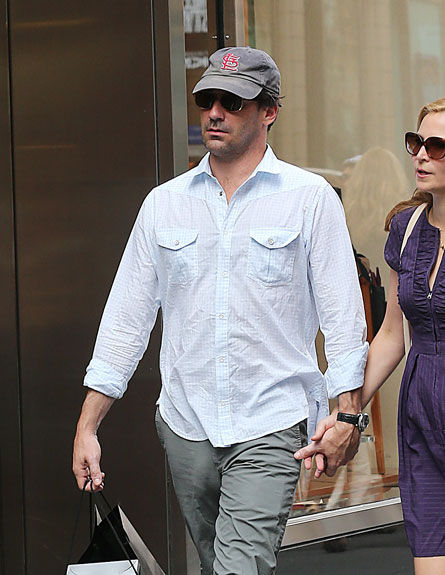 If you are here because you are a PoliSub fan, then maybe you need extra convincing that the Joe's Pub album is a record to add to your collection.  Here are the top 10 reasons you should own this album.
10. If you start playing the album and the film From Justin to Kelly  at the exact same time, they start to synch up.  You can tell we planned the entire concert around synching it up to the movie.
9.  Listening to up-tempo selections like "Islamic New York"and "Americans are Fat" while exercising has been proven to increase the effectiveness of your workout by 78%!  (This information is from a 2012 study published by a drunk nicHi Douglas at 2AM in "texts to Todd.")
8. Reports show that playing Beethoven for a baby in the womb makes the baby smarter.  Playing Political Subversities for your baby in the womb makes the baby more socially aware, funnier and forever fucked-up sexually ("Shave Your Hooha," "Touched by The TSA"—both were written by Andrew Butler.  Hm.)
7. Chris Brown is a terrible, terrible, terrible, terrible, terrible human being and we take him to task on that in "We Don't Like Chris Brown."
6.  If you play the record backwards you can heard Emma Tattenbaum-Fine whispering "Andie McDowell" is the devil.  Emma has a thing about Andie McDowell.
5.  Because you'll get to enjoy the look on your parents' faces when you get into your car with them and you turn it on and suddenly the car is full of the sound of Shaina Taub belting "THINK OF THE FETUS" or me singing the lyrics "CATHOLICS THINK THEY DRINK JESUS' BLOOD" or Emma screaming "I CAN MAKE YOUR PENIS BIGGER."
4. Because listening to us rant about there being a "Special Place in Hell" for rude people on the subway WHILE you are being squished by rude people on the subway will make that morning commute a little sweeter.
3.  I guarantee that the latest fun. album or Gotye or Tegan and Sarah or Shania Twain (or whatever the kids are listening to nowadays) won't have passionate ballads defending Sarah Palin or mourning the loss of Osama Bin Laden.
2.  I gave you that picture of Jon Hamm's penis.  What else do you want from me?
1.  Because we can SING.  And we're funny.
…
Convinced? Click on your digital music purveyor of choice to buy our album! Amazon - iTunes - Google Play